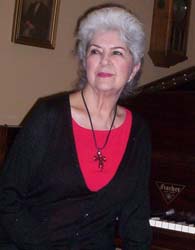 I've been writing fiction so many years I can hardly remember when I began. Most likely it began in my childhood with my overactive imagination and really took off years later when my husband and I moved with our three sons to our little lakeside cabin during our summer breaks. There I began writing in earnest. He Planted a Garden is my sixth novel and my first published work. I queried Highland Press Publishing in August of 2014 about another of my books. However, when I told the publisher I'd also written a Christian novel, she asked me to send it to her, as they had recently introduced their inspirational line of novels. Not long after that I signed a contract with Highland Press, and around five months later He Planted a Garden was released under their Grace imprint. I believe it was God's perfect timing.
Besides raising our three wonderful sons, I've been a public school teacher, a business woman, a volunteer, an active church member and a student of the Bible. But most remarkable perhaps is that my husband and I have been married for over half a century and we're still in love. We are the grandparents of four absolutely delightful adult grandchildren.
My husband and I grew up, and lived most of our lives in Alabama, not far from the banks of the Chattahoochee River and a little over an hour from Atlanta's city limits, but we've resided in the Sandhills of North Carolina for the past nineteen years.
Check my "Upcoming Events" page frequently to see news of book signings, news releases or any writing updated and announcements.